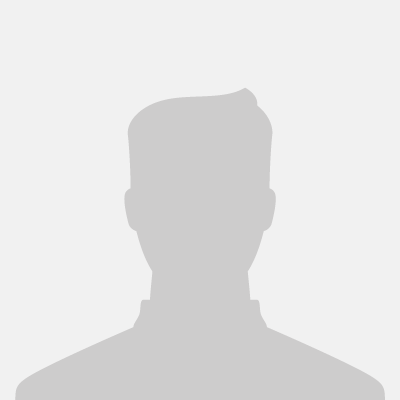 Running For:
Town Council
Political Affiliation:
Republican
Phone:
(602) 510-6562
Age:
63
Occupation:
President of Digital Illustrations LLC & AW Sales LLC
Education:
BS 1982 from Northern Arizona University Speech Communications with Business minor
Biographical Info:
Michael lived in PA, OH, & NJ before coming to Northern Arizona University on a wrestling scholarship. Michael's work experience: Consumer Electronics, Hospitality, & Furniture Industry. Currently owns Digital Illustrations LLC www.direvenueshare.com and AW Sales LLC www.awsales.co. Michael has been married to Keela for 33 years and has two daughters. Maegan owns a commercial interior design company and Katie will start her PhD at Vanderbilt this fall. Michael tried out for the 1984 Sarajevo Luge and Two-Man Bobsled Team. Was a valet to Congressman Albert Lee Smith during his US Senate Campaign in Alabama. Michael was a Big Brother, Jaycee, HOA President (5) years, PC in the new LD13, organized the Inaugural Golf Tournament Chairman First United Methodist of Gilbert. Michael enjoys golf for fun, chess, and biking.
Statement:
What is Michael's "WHY" to run for Town Councilperson?
Living in Gilbert for twenty five years, you simply become a part of Gilbert. I am sure you have this feeling as well. We are safe, enjoy our environment, and feel comfortable living in Gilbert. The Town Council has and will have many talents. One of my talents is knowing how to be a good steward to community needs and approach financial reviews, planning and ideas with a conservative approach. Serving Gilbert, I can assure you, my words and actions will always reflect "Community First"!
Response Legend
S

Supports

O

Opposes

*

Comment

−

Declined to respond

†

Declined to respond, Position based on citation
| Question | Response | Comments/Notes |
| --- | --- | --- |
| 1. Denying government funding to "sanctuary cities" that do not comply with federal immigration laws | S | |
| 2. Allowing all parents to use tax credits, vouchers, or education savings accounts to enable children to attend any public, charter, private, homeschool, or online academy | S | |
| 3. Expanding background checks to include guns purchased from private individuals | S* | When my Grandfather passed I was sent from his estate a .25 Colt pocket pistol. We had to utilize a FFL (Federal Firearms Licensee). I was perfectly OK with this process. As a gun owner, I have had my background checked on each purchase. I feel comfortable knowing this process is in place. |
| 4. Using taxpayer funds to support any organization that provides, promotes, or provides referrals for abortion | O* | I am Pro Life |
| 5. Prohibiting abortion except when it is necessary to prevent the death of the mother | S* | Let us just say, I am here |
| 6. Providing tax breaks to certain industries over others | O* | This question is direct and a bite vague. There are many incentives for all industries. We need to identify what need is actually beneficial not just for different industries, but for each company within a specific industry. |
| 7. Adding "sexual orientation," "gender identity," or "gender expression" to the protected classes of race, religion, age, sex, and ancestry in nondiscrimination ordinances | O | |
| 8. Protecting a parent's right to seek professional counseling for their minor child with same-sex attraction or gender identity issues to help them reach their desired outcome | S* | All of us have needed counseling and sought help from a family member, friend, spouse, or a professional. I support any person asking for help and guidance no matter what the topic or issue faces them. I also believe in prayer. It works! |
| 9. Setting minimum wage above the state minimum wage | O* | The market will determine the wages needed to retain employees. As we are experiencing now with inflation, everything cost more. Will business and services need to make adjustment to keep employees? We already see higher wages. However, keep in mind there is more than the actual dollar one earns. There are other benefits like health care, vacation time, 401k and many other benefits available to the workforce. They say the benefits from a company offered to the workforce is worth thirty percent of the wage they earn. Example, some people feel health care is more important than the wage by its self.Each of us have different priorities with "wage". The good thing is we are free to look for employment fitting your need and your families need the best. |
| 10. Protecting individuals and businesses from being required to use their artistic expression in a manner that violates their conscience | S* | United States Constitution says: "Congress shall make no law respecting an establishment of religion, or prohibiting the free exercise thereof; or abridging the freedom of speech, or of the press; or the right of the people peaceably to assemble, and to petition the Government for a redress of grievances". |
| 11. Requiring any government entity, including schools, to inform parents about their child's physical, emotional, or mental health | S* | Parents have the duty to protect their children until they are old enough to make it on their own. Until then we as parents must know from any source what is going on with our children. |
| 12. Establishing electric retail competition to eliminate the current monopoly system for electric utilities | S* | The Retail Energy Supply Association says: "A competitively priced retail market grants families, businesses and manufacturers the power to shop for and choose energy solutions to take control of their energy needs. With multiple energy providers competing to provide electricity and natural gas, homeowners and businesses benefit from access to competitively priced energy products and services provided by suppliers eager to obtain and maintain customers' business. Competitive electricity and natural gas suppliers are attentive to customers' needs and can provide innovative energy solutions tailored to individuals' needs and circumstances". I would tend to agree with this statement. |