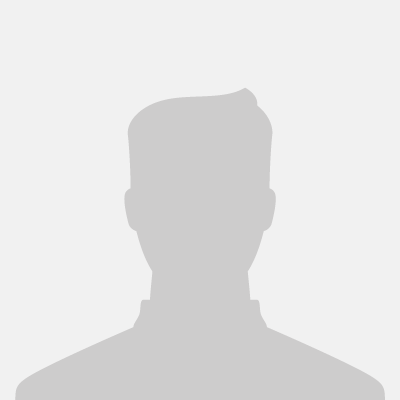 Running For:
School Board
District:
Scottsdale Unified School District
Phone:
(480) 269-5254
Occupation:
Entrepreneur
Biographical Info:
As a public-school mom who's spent a decade fighting for our students' best interests in education and extra-curricular activities in Scottsdale, Carine Werner is ready to take action as a member of the school board. All three of her children attended SUSD schools, her youngest graduating last year. Werner cares about our public schools because they impact not just our student's futures but our community and even our country. We must bring back pride in America. Seeing our students' declining academic achievement rates motivates her to attend board meetings, even the ones no one else goes to, and why she ultimately chose to step away from her family business to focus full-time on restoring excellence to the Scottsdale school district. Werner has been meeting with administrators regularly and frequently reviews curriculum at the district office. She knows where the problematic curriculum is and who the questionable actors are. And she knows … we need a massive intervention in Scottsdale.
Werner and her husband are owners of a Real Estate investment consultancy; she brings valuable experience in budget analysis, critical thinking, leadership, and customer service. She plans to use her skills to ensure that school funds are being redirected to teachers and programs that matter for our students. Per Werner, "Schools must focus on developing students' interests, not their identities." Werner also plans to use her relationship-building skills to foster open communication with parents and the community to rebuild trust and find consensus among opposing ideas.
Statement:
I believe the formula to make a good school great includes a relentless commitment to a high-quality education coupled with a dedication to building partnerships between school administration, teachers, parents, and the community. In Scottsdale, we've gotten off track. More than 50% of our high school students are NOT passing their proficiency exams in Math and ELA. Parents are fleeing public schools for alternative education options. Trust in our administration and school board continues to decline.
?
While problems abound, opportunities are within reach. We need positive leadership with values that match our community's interests. We need administration and school board members who will value parent input, address teachers' needs, and drive positive change for academic achievement.
Response Legend
S

Supports

O

Opposes

*

Comment

−

Declined to respond

†

Declined to respond, Position based on citation
| Question | Response | Comments/Notes |
| --- | --- | --- |
| 1. Requiring school officials, including teachers, to inform parents about their child's social, mental, emotional, or physical health | S | |
| 2. Allowing parents to opt their children out of activities or lessons they find offensive to their personal, moral, or religious beliefs | S | |
| 3. Increasing state and local taxes to provide more funding for schools and school facility projects | O* | Fiscal year 2023 - The bipartisan budget included an additional $1 billion in year-over-year spending, total K-12 spending for this year is $8.45 billion. (azgovernor.gov) We must direct funds to our classrooms and away from high priced consultants and administrative bloat. |
| 4. Requiring signed permission from a parent before a student may participate in any sexuality related instruction, activities, or clubs. | S | |
| 5. Allowing all parents to use tax credits, vouchers, or education savings accounts to enable children to attend any public, charter, private, homeschool, or online academy | S* | We must restore our public schools to be the best academic option in our community, but parents will always be the ones to direct their children's education and choose the best school to fit their children's needs. |
| 6. Requiring full-day kindergarten for all students | O | |
| 7. Mandating sex education classes for 5th-12th grade students | O | |
| 8. Allocating teacher pay raises based upon merit rather than providing uniform salary schedule increases based upon years of teaching or additional credentialing (e.g. masters degrees) | S* | We must reward our quality teachers. |
| 9. Implementing policies to allow students and faculty to use the restroom, locker room, and shower room that aligns with their gender identity | O | |
| 10. Teaching what is known as diversity, equity, inclusion (DEI); social, emotional learning (SEL); or critical race theory (CRT) in public schools. | O | |
| 11. Increasing academic (curriculum) transparency by requiring each public school to post online for parents and the public a list of all instructional materials being used in the classroom. | S | |