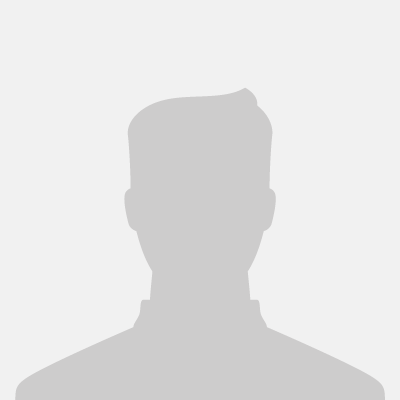 Running For:
School Board
District:
Mesa Unified School District
Phone:
(602) 816-4946
Education:
Bachelor of Science Electrical Engineering
Biographical Info:
Mesa resident for the last 34 years. Married to my wife Kathy for 35 years. I am a lifelong conservative/Christian. I graduated college with a degree in Electrical Engineering. I've worked directly for the military as well as large and small manufacturing companies. I owned and operated a successful manufacturing business for over 13 years. I'm a retired empty nester so I'll have lots of time to address the severe and deeply engrained problems in this district. I have previously volunteered for AzRTL as their legislative liaison. And for the past 3 years I've have been a volunteer with a local non-profit in their men's mentoring program.
Statement:
I'm running for the Mesa School Board because right now the 58,000 students in this district are at risk. They are at risk of having their childhood stolen from them because they're being exposed to sexually perverse topics that their young minds are too immature to safely process. They also at risk of having their futures stolen from them because the education they are receiving is so substandard that currently 65% are failing ELA and Math. Our students deserve to have a both childhood and a future.
Response Legend
S

Supports

O

Opposes

*

Comment

−

Declined to respond

†

Declined to respond, Position based on citation
| Question | Response | Comments/Notes |
| --- | --- | --- |
| 1. Requiring school officials, including teachers, to inform parents about their child's social, mental, emotional, or physical health | S* | Teachers, school officials, staff and any "authorized agent" of a school should never withhold information about any aspect of a student's condition from parents. This includes social, mental, emotional, or physical health. |
| 2. Allowing parents to opt their children out of activities or lessons they find offensive to their personal, moral, or religious beliefs | S* | I prefer that any topics presented in schools that are generally considered controversial or offensive should be "opt-in" only. |
| 3. Increasing state and local taxes to provide more funding for schools and school facility projects | O* | School funding in the Mesa district is a record levels at a time when enrollment is down. Before I would support increasing taxes just to throw more money at schools, I would want to make sure that the funding that is already there is being used appropriately. I want to ensure that proper funding levels are reaching the classroom and not wasted on unnecessary administration. |
| 4. Requiring signed permission from a parent before a student may participate in any sexuality related instruction, activities, or clubs. | S* | I support parents having control over their child's education as well as physical, mental and emotional wellbeing. State statute requires this. I am concerned about the broad scope of so called "sexuality related instruction" currently in the schools. I would be more inclined to scale back "sex ed " instruction to be about biology and health only. I would also be in favor of eliminating activities and clubs that have sexuality or gender as their basis for existence. School clubs should be about advancing students' knowledge and skills and to help prepare them for life after graduation. They should not be about advancing controversial lifestyles or ideology. |
| 5. Allowing all parents to use tax credits, vouchers, or education savings accounts to enable children to attend any public, charter, private, homeschool, or online academy | S* | I fully support parents right to take their children to the educational institution that most suits their needs and values and to have the public money follow that choice. I have concern that while the money follows the child is a good policy, I want to be sure that the strings don't follow the money. By that I mean that the harmful, failed educational mandates on receipt of taxpayer money is not imposed on the parent's choice to move to a non-public school option. |
| 6. Requiring full-day kindergarten for all students | O* | Until the public school system can deliver acceptable levels of academic performance, additional instruction time with students should not be required. |
| 7. Mandating sex education classes for 5th-12th grade students | O* | Schools have no place instructing students about sex topics that lie outside teaching basic biology and health. |
| 8. Allocating teacher pay raises based upon merit rather than providing uniform salary schedule increases based upon years of teaching or additional credentialing (e.g. masters degrees) | S* | This is a slippery slope. Pay raises should recognize merit, years of experience and credentials. I believe that exceptional teachers should be recognized with additional pay but a meaningful system of pay for performance is very difficult to realize. I watched at a recent Mesa board meeting as administrators presented their latest iteration of "pay for performance" and it included very subjective elements such as "students report a sense of belonging" at school. Pay for performance should be focused on a teacher's direct impact on academic achievement. |
| 9. Implementing policies to allow students and faculty to use the restroom, locker room, and shower room that aligns with their gender identity | O | |
| 10. Teaching what is known as diversity, equity, inclusion (DEI); social, emotional learning (SEL); or critical race theory (CRT) in public schools. | O | |
| 11. Increasing academic (curriculum) transparency by requiring each public school to post online for parents and the public a list of all instructional materials being used in the classroom. | S | |