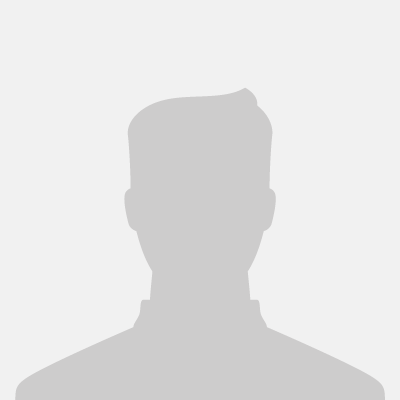 Running For:
School Board
District:
Osborn Elementary School District
Phone:
(602) 369-0839
Age:
73
Occupation:
President/CEO ABC Phonetic Reading School, Inc. and His in R LLC
Education:
College
Biographical Info:
John's Parents, Alfred and Clair Valverde Cahal moved to the Valley in 1949. John attended St. Gregory's School, West High, and Phoenix College. John and his wife bought their home in the Osborn School District in 1987 and raised five children, four of whom attended Osborn Schools. John says, " Growing up I learned the importance of using our God given talents in service to God, Family and Community". John is not a politician, he is an educator and businessman with 35 years of experience. John opened his tutoring company ABC Phonetic Reading School (ABC) in 1986. He developed and Copyrighted the ABC Phonetic Reading School Reading Set in 1988. Since then ABC has served the educational needs of tens of thousands of students and parents, privately and publicly in our district and throughout Arizona. John has served on two separate school boards, one as president. In 2002 his company contracted with the Arizona Department of Education in partnership with school districts across Arizona and five other States bringing many schools from failing to performing. John says. "It should become perfectly clear that to ensure students' academic success in reading there needs to be a change. Many parents don't know the responsibilities and duties Board members have." Board members' votes have serious consequences, ones that ultimately determine the academic health of the students as well as the daily and yearly operation of their District. John would like the opportunity to bring his extensive educational, administrative and business experience in service to support the current Osborn School Districts Superintendent's vision of achieving 100% Reading Proficiency for every student in the Osborn School District.
Statement:
My name is John Martin Cahal. I'm running for a position on the Osborn 8 School Board because it is time for a change. When my children attended Osborn schools in the 80's their proficiency test scores were never more that 33%. Today State Assessment Results show reading proficiency across all grade levels at 20% to 23%. Thirty-five years ago I was called to take action and commit myself and my life to the task of helping students achieve reading proficiency. Once I committed, all manner of things fell into place. We opened ABC Phonetic Reading School (ABC) in 1986 helping tens of thousands of students. As a successful Educator, School Administrator and businessman, as well as my experience serving on school boards, one as president; I have gained the knowledge and experience necessary to help bring about positive change in the Osborn School District.
Response Legend
S

Supports

O

Opposes

*

Comment

−

Declined to respond

†

Declined to respond, Position based on citation
| Question | Response | Comments/Notes |
| --- | --- | --- |
| 1. Requiring school officials, including teachers, to inform parents about their child's social, mental, emotional, or physical health | S | |
| 2. Allowing parents to opt their children out of activities or lessons they find offensive to their personal, moral, or religious beliefs | S | |
| 3. Increasing state and local taxes to provide more funding for schools and school facility projects | -* | Before considering Supporting or Opposing I would need to analyze the District budget. |
| 4. Requiring signed permission from a parent before a student may participate in any sexuality related instruction, activities, or clubs. | S | |
| 5. Allowing all parents to use tax credits, vouchers, or education savings accounts to enable children to attend any public, charter, private, homeschool, or online academy | S* | I am concerned with using education savings accounts for homeschool. |
| 6. Requiring full-day kindergarten for all students | - | |
| 7. Mandating sex education classes for 5th-12th grade students | O | |
| 8. Allocating teacher pay raises based upon merit rather than providing uniform salary schedule increases based upon years of teaching or additional credentialing (e.g. masters degrees) | S* | Employees paid by the Hour or on salary should receive pay raises based on their evaluated performance. |
| 9. Implementing policies to allow students and faculty to use the restroom, locker room, and shower room that aligns with their gender identity | O | |
| 10. Teaching what is known as diversity, equity, inclusion (DEI); social, emotional learning (SEL); or critical race theory (CRT) in public schools. | O* | Equity and Equality are not the sameEquity pre-supposes one ethnic group over another is more deserving based on nationality/color percentage of population and is purely subjective. Equality pre-supposes each individual regardless of ethnicity must be treated as equals and is purely objective. |
| 11. Increasing academic (curriculum) transparency by requiring each public school to post online for parents and the public a list of all instructional materials being used in the classroom. | S | |