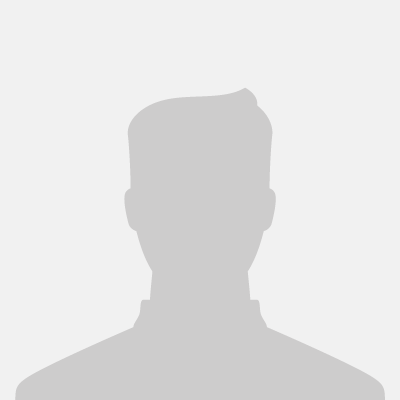 Running For:
School Board
District:
Deer Valley Unified School District
Phone:
(602) 881-8074
Age:
60
Occupation:
Christian School Teacher
Education:
Dual BA Degrees (Spanish Studies & Liberal Studies)
Biographical Info:
David is the 3rd son of 8 brothers and sisters to Mexican Immigrant parents. He was born and raised in Los Angeles, California. His native language is Spanish and he learned to speak, read, and write in English when he entered public school at the young age of five. His experience and struggles in learning English were the catalysts that started him on a path to help teach others to learn a second language. He has been an Educator for a combined 30+ years in both Arizona & California and has accepted a Teaching position at Dream City Schools which just partnered with Charlie Kirk and TPUSA Academy. David is also an entrepreneur. He has a Financial & Insurance practice that emphasizes Wealth Preservation strategies, along with exploring paths to avoid and/or minimize debt. He also enjoys sports and is a huge Los Angeles Dodgers fan. Another passion of his is a growing appreciation for the world of politics. He sees the political climate shifting away from the True intent of our Forefathers that placed their total faith in their Creator to guide them into developing the greatest and long-lasting document to ever survive for any government- the US Constitution. He is a defender and a Protector of the underpinnings of this great Rule of Law.
On a more "personal" note- growing up in Southern California provided David with many opportunities to explore several outdoor activities, namely baseball, basketball, American football, and, as an adult, golf. He was blessed to play collegiate baseball for Point Loma Nazarene – a small private Christian university- in San Diego, California. He played the positions of Catcher and 3rd Base. However, his greatest passion was playing basketball. Although he was not offered the opportunity to play basketball at the collegiate level, he remained passionate in the sport moving on to becoming a coach at the middle and high school levels- coaching both boys' and girls' teams. He continues giving back to the game by officiating basketball. David later developed a love for the game of golf when his youngest of three children saw him swinging a friend's club. He decided to focus his energies on learning, teaching, and coaching his son in the game of golf. He was able to help his son develop into a Junior World Golf qualifier and later saw helped his son obtain a scholarship to play at the collegiate level. David's purpose has been and still is to help others realize their true potential by helping assist others to recognize early on what their true passion is and then put focused and deliberate passionate energy into tapping that potential. David's motto resembles something Zig Ziglar used to say, ''if you help enough people get what they want, you'll eventually get what you want!'' David is an encourager, motivator, and ''builder'' of people and enjoys connecting with others through joint activities. He is a proud father of 3 adult children and a grandfather of 6 grandchildren. He has been joyfully married to Debi for over 16 years. Most importantly, David is a Believer and follower of Jesus Christ. Without the constant daily guidance from Him, the journey he has been on would not be as worthwhile and satisfying.
Statement:
The main reason is that God pressed upon me to run for local office- and the local school board had 2 open seats. I also knew that with my background and experience dealing with Public Education for over 30 years (almost 20 years in California and the rest in Arizona), I saw how much Arizona schools, specifically in Maricopa County, were being infiltrated with California-type indoctrination of our children. The Teacher's Associations are all compromised by a progressive and leftist agenda. I wasn't going to sit by and allow it to happen in Arizona.
Response Legend
S

Supports

O

Opposes

*

Comment

−

Declined to respond

†

Declined to respond, Position based on citation
| Question | Response | Comments/Notes |
| --- | --- | --- |
| 1. Requiring school officials, including teachers, to inform parents about their child's social, mental, emotional, or physical health | S* | As a parent, I do not Co-Parent with the Government. Parents must and deserve to always be informed about their child's social, mental, emotional, or physical health. No And's, If's or But's. |
| 2. Allowing parents to opt their children out of activities or lessons they find offensive to their personal, moral, or religious beliefs | S* | See #1 above |
| 3. Increasing state and local taxes to provide more funding for schools and school facility projects | O* | Schools already receive sufficient funding from the State. Schools need to change their ways of stewarding the resources they have been gifted to steward in a more efficient way. It's how all families have to survive by budgeting the income they earn and receive. If the laws are prohibiting schools to be better stewards- then they need to find a way to either suggest better solutions to their mismanagement or do a better job of managing Public funds. |
| 4. Requiring signed permission from a parent before a student may participate in any sexuality related instruction, activities, or clubs. | S* | See #1 above |
| 5. Allowing all parents to use tax credits, vouchers, or education savings accounts to enable children to attend any public, charter, private, homeschool, or online academy | S* | All tax money comes from taxpayers (ie. Parents/homeowners/businesses) and they deserve to manage it the way they see best for their children's education. If Public Education doesn't want to compete with the money for every child they enroll, then other school agencies deserve the opportunity to compete for this money. |
| 6. Requiring full-day kindergarten for all students | O* | Kindergartners need to experience childhood. Their educational career will have many years ahead. Let's not burn kids out so soon. Also, if they are in the Public Schools- it's much easier and quicker for little minds to be indoctrinated. |
| 7. Mandating sex education classes for 5th-12th grade students | O* | This must always be a Parental Right and choice. This is not for a governmental agency to decide and teach (ie. indoctrinate). |
| 8. Allocating teacher pay raises based upon merit rather than providing uniform salary schedule increases based upon years of teaching or additional credentialing (e.g. masters degrees) | S* | We must start acting like the private sector that competes for the best personnel. Obtaining "higher" degrees does not, nor has it ever, translated into better teachers. Performance and Quality are what sets others apart- not degrees alone. |
| 9. Implementing policies to allow students and faculty to use the restroom, locker room, and shower room that aligns with their gender identity | O* | See #1 above. Another issue only reserved for a Parent. |
| 10. Teaching what is known as diversity, equity, inclusion (DEI); social, emotional learning (SEL); or critical race theory (CRT) in public schools. | O* | I say Education and NOT Indoctrination. Let's focus only on the main things- Reading, Writing, Math, UNmanipulated science, and teach American History that is Patriotic in nature. |
| 11. Increasing academic (curriculum) transparency by requiring each public school to post online for parents and the public a list of all instructional materials being used in the classroom. | S* | Self-explanatory. Parents deserve to know. |