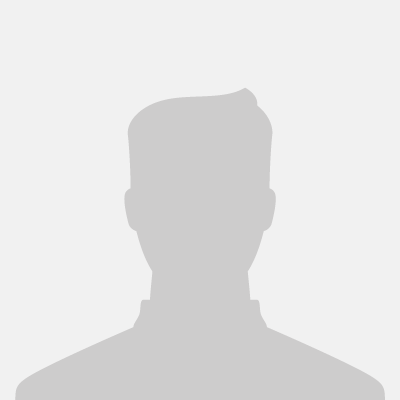 Running For:
School Board
District:
Humboldt Unified School District
Phone:
(623) 666-3743
Occupation:
Nurse Practitioner
Education:
MSN
Biographical Info:
S
Statement:
Being a parent of four children attending school within the Humboldt #22 School district, I am concerned about the direction our country is going as well as the politicization of the school boards in this nation. Every day it seems as though we see parents attempting to recall school boards throughout our nation. School boards are making decisions against the will of the parents and appears to have lost track with the purpose of education in our country today.
America has, seemingly, lost sight of her essential goodness laid out so beautifully in the self-evident truth "that all men are created equal, that they are endowed by their Creator with certain unalienable Rights, which among these are Life, Liberty and the pursuit of Happiness." It is our solemn duty to educate our children, it is my duty to educate my children, to take hold of this reality. To fully take their rightful place as citizens in this remarkable country they must be equipped with a sound basic education. That is the job of our primary and secondary school system. As we have seen, so clearly over the last two years, school board service needs to be more carefully overseen by parents. It can too easily fall into the hands of ideologist whose only desire is to indoctrinate our children into ideologist like themselves.
It is time for change, this change involves electing new folks for key position in Yavapai County. As you may notice, we have individuals in key educational positions for over a decade, compare this to our politicians, just as is politics, we need limits on these key positions. Our education has not improved over the years with the same individuals in these key positions. Time for change is now, we demand our children be educated appropriately in order to be successful in life.
Ensuring that complete basic education is provided is the job of the local school board. This is my intention if you, the parents of the children of the Humboldt School District, elect me to the school board: That all of our twelfth-grade students function well at the twelfth-grade level in the basic skills of reading, writing, sciences, and mathematics at graduation. That they have had opportunity to broaden their fields of interest into other areas the system may be able to provide, whether it is languages, music, sports, etc. Our children need to be fully prepared their next step in life may be when they graduate from school.
I am running my campaign through my heart and soul to make a difference in order to bring back our education to our district and not to intertwine politics into education. I ask for voters to look at why candidates are running before they vote. Is the candidate running for their own political belief, power or is it for our children sake to better prepare them for the future.
Response Legend
S

Supports

O

Opposes

*

Comment

−

Declined to respond

†

Declined to respond, Position based on citation
| Question | Response | Comments/Notes |
| --- | --- | --- |
| 1. Requiring school officials, including teachers, to inform parents about their child's social, mental, emotional, or physical health | S | |
| 2. Allowing parents to opt their children out of activities or lessons they find offensive to their personal, moral, or religious beliefs | S | |
| 3. Increasing state and local taxes to provide more funding for schools and school facility projects | S | |
| 4. Requiring signed permission from a parent before a student may participate in any sexuality related instruction, activities, or clubs. | S | |
| 5. Allowing all parents to use tax credits, vouchers, or education savings accounts to enable children to attend any public, charter, private, homeschool, or online academy | S | |
| 6. Requiring full-day kindergarten for all students | S | |
| 7. Mandating sex education classes for 5th-12th grade students | O | |
| 8. Allocating teacher pay raises based upon merit rather than providing uniform salary schedule increases based upon years of teaching or additional credentialing (e.g. masters degrees) | S | |
| 9. Implementing policies to allow students and faculty to use the restroom, locker room, and shower room that aligns with their gender identity | O* | should be a separate bathroom. No integration, bathrooms should be based on born gender, for those that gender identity separate from their birth gender should have a individual bathroom (like the bathrooms in stores where they have male, female and then a family bathroom). |
| 10. Teaching what is known as diversity, equity, inclusion (DEI); social, emotional learning (SEL); or critical race theory (CRT) in public schools. | O | |
| 11. Increasing academic (curriculum) transparency by requiring each public school to post online for parents and the public a list of all instructional materials being used in the classroom. | S | |