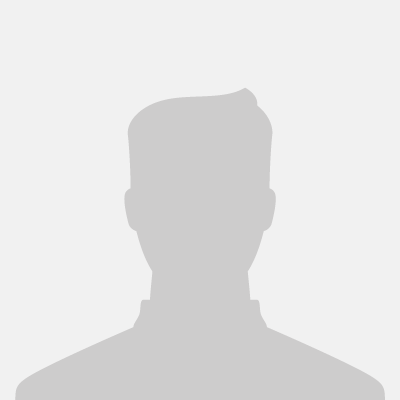 Running For:
City Council
District:
Mesquite District
Political Affiliation:
Republican
Phone:
(623) 428-9756
Age:
66
Occupation:
Retired
Education:
B.S. in Marketing from Rutgers University; Associate degree in Business from Somerset County College (Now Raritan Valley)
Biographical Info:
Personal, Education & Business:
Arizona Superintendent of Public Instruction 1/5/2015- 1/6/2019
Stained Glass Artist and Art Glass Instructor
Financial Analyst; International Accounting – Fortune 500 Company
B.S. in Marketing from Rutgers University
Associate degree in Business from Somerset County College (Now Raritan Valley)
Arizona resident since 1990; Home State New Jersey. Married
Community Service:
Crown of Life Lutheran Church; Mission Board and Round Table Planning
Committee 2019-2020
Arizona Superintendent of Public Instruction
Peoria Unified School District Governing Board 2005 – 2012; President 2008,
2009
School Site Council – Ironwood H.S. PUSD; Desert Valley Elementary PUSD
Desert Valley PTSA 1993/94 – 2000 – Treasurer 1997 – 2000
Apostle's Lutheran Church Board of Education – 2009 – 2013; Preschool Board
2012-2013
Parent Board of Directors Glendale Christian Preschool 1991-1992
Statement:
I am running for office because I want to live in and I want Peoria to be a city in which our elected representatives
put our citizens and their needs first; before profiteers and especially before their own political and career selfinterests.
An elected office belongs to the citizens not the officeholder to be handed over to a chosen heir-apparent.
The residents of Mesquite District were abandoned by our elected councilmember, only1 year and 3 months after
being re-elected to a 4 year term, quitting to run for a higher office. According to my opponent, as told to me and
several others, he was recruited and assured of his appointment to the vacated seat. This left the resident of
Mesquite unrepresented, without a voice and without a vote, on the Council during the controversial Trailhead
project; a major development rezoning decision impacting our community – the details of which were not made
readily available to the community.
Ms. Binsbacher and 3 incumbent candidates, including my opponent, all have the same lobbying firm running
their campaigns. First such firms get the people in power then they use those connections – that's lobbying. When
a majority of the council is indebted to the same firm the council is no longer independent and representing the
people in my opinion. This is unacceptable and needs to change for the well-being of the future of Peoria.
I want Mesquite voters to know that I believe in including the people I represent in the planning and decisions
that impact their quality of life.
Response Legend
S

Supports

O

Opposes

*

Comment

−

Declined to respond

†

Declined to respond, Position based on citation
| Question | Response | Comments/Notes |
| --- | --- | --- |
| 1. Denying government funding to "sanctuary cities" that do not comply with federal immigration laws | S | |
| 2. Allowing all parents to use tax credits, vouchers, or education savings accounts to enable children to attend any public, charter, private, homeschool, or online academy | S | |
| 3. Expanding background checks to include guns purchased from private individuals | O* | Although, in my opinion, it behooves individuals to keep records of any private sales for their own protection. |
| 4. Using taxpayer funds to support any organization that provides, promotes, or provides referrals for abortion | O | |
| 5. Prohibiting abortion except when it is necessary to prevent the death of the mother | S | |
| 6. Providing tax breaks to certain industries over others | O | |
| 7. Adding "sexual orientation," "gender identity," or "gender expression" to the protected classes of race, religion, age, sex, and ancestry in nondiscrimination ordinances | O | |
| 8. Protecting a parent's right to seek professional counseling for their minor child with same-sex attraction or gender identity issues to help them reach their desired outcome | S* | I support a parent's right to seek counseling for their minor children. I don't know what "reach their desired outcome" means. If it means mutilating a minor child or giving that child puberty blockers I do not support those efforts. |
| 9. Setting minimum wage above the state minimum wage | O* | I don't agree with arbitrarily set minimum wages. |
| 10. Protecting individuals and businesses from being required to use their artistic expression in a manner that violates their conscience | S | |
| 11. Requiring any government entity, including schools, to inform parents about their child's physical, emotional, or mental health | S* | Unless there is reason to believe it is the parent is harming the child, the only action a school should take (except in the case of emergencies) is bringing the matter to the parent's attention for the parent to engage physical, emotional or mental health care. |
| 12. Establishing electric retail competition to eliminate the current monopoly system for electric utilities | S | |