This website is a nonpartisan, free resource for every Arizonan who wants to discover where the candidates truly stand.
On this website you'll find:
 A personalized Voter Guide to see only the candidates on your ballot.
 Comments candidates wrote on survey questions.
 Biographical and contact information for candidates – including links to websites, Facebook pages, and Twitter usernames.
Who paid for the 2022 AZ Voter Guide?
Concerned Arizonans dedicated to responsible citizenship have donated to make this publication available. No candidate or political party paid for any part of this Guide.
Support the 2022 AZ Voter Guide
This guide would not be possible without the generous support of individuals around our state. If you would like to make a tax-deductible donation to continue this valuable work, you can call 602-424-2525 or donate online.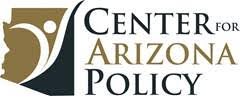 Center for Arizona Policy is a nonprofit educational and advocacy group whose mission is to promote and defend the foundational values of life, marriage and family, and religious freedom.